Welcome to Premier Integrated Health & Wellness, PC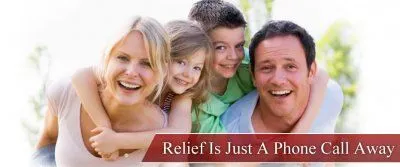 Get control of your pain today. Pain is not some part of the "aging process. It's also something that should not be covered up continuously with over the counter and prescription pain pills. Acupuncture and Chiropractic have been in use for years with significant results and proven studies for the treatment of Musculoskeletal conditions, specifically pain conditions. You are the only one who has full control of taking your body and pain condition to a healthy state.
Dr. Kristin Morgan, BS, D.C.
For more information or to schedule your FREE consultation with
Dr. Kristin Morgan, call (402) 421-1411 today!
Dr. Kristin Morgan is a chiropractor serving Lincoln and the surrounding communities. Dr. Kristin Morgan and the rest of the friendly team at Premier Integrated Health & Wellness, PC are dedicated to chiropractic and acupuncture solutions to target your unique needs, whether you are suffering from back pain, neck pain, headaches, or even just plain old muscular tightness and tension. You may need pain relief after suffering an accident, experiencing an injury, or if you have a specific condition such as chronic back pain or a spinal condition; even if you just want to improve your overall health,Dr. Morgan can help you achieve your wellness goals! Please visit the testimonials page to see what our patients are saying.
"Observational study found that low back pain patients receiving chiropractic care, which typically includes spinal manipulation, are more satisfied than those receiving medical care."

-New England Journal of Medicine
Dr. Kristin Morgan
Lincoln Chiropractor | Premier Integrated Health & Wellness, PC
PHONE/TEXT: (402) 421-1411 | FAX: (402)-421-1412
4220 Lucile Drive
Lincoln, NE 68506